Mice Removal Services
Mouse Control and Extermination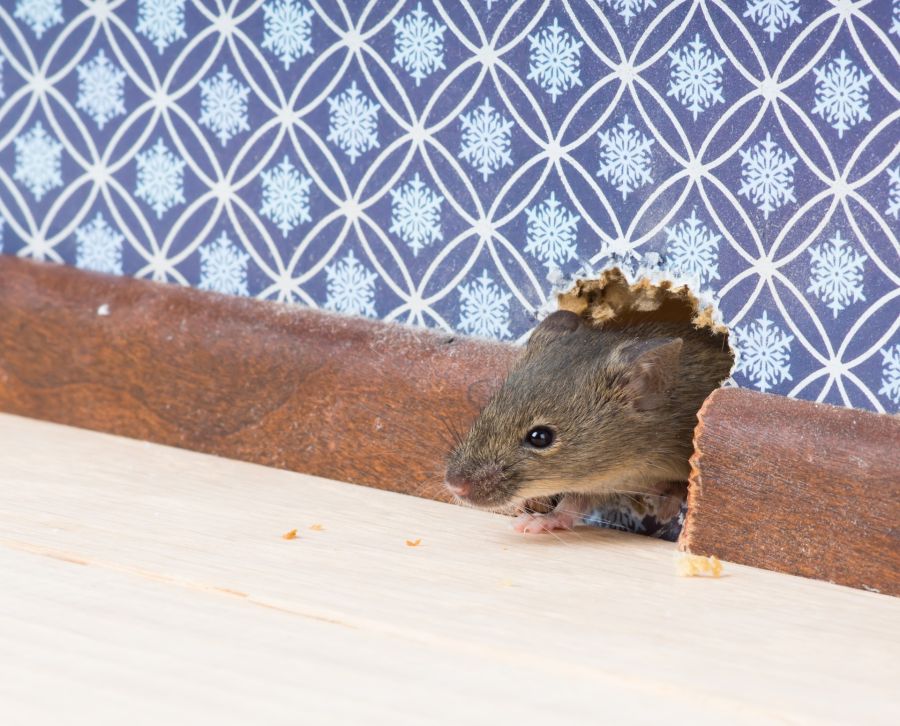 Do you have mice in your house? Or are you seeing the tell-tale signs that a mouse or mice have taken up residence? When you need dependable mouse removal services, call the professionals at Bradford Pest Control of VA Inc.. Ignoring a possible rodent infestation won't make it go away. What's more, mice and rats are highly destructive creatures and are known to spread diseases. With over 13 years of experience, Bradford Pest Control of VA Inc. has the necessary tools and know-how to exterminate and eliminate mice in your building.
---
Call for a FREE Quote
---
Do you Have a Mouse Problem?
How do you know if you have mice in your attic, in your crawlspace, or behind your walls? You may see their droppings or nesting materials. You may hear them scratching or scurrying around at night. If one has died behind a wall, you'll have no doubt! The stench can be paralyzing! It is important to call the professional mouse removal team at Bradford Pest Control of VA Inc. once you notice signs of a rodent infestation.
Not only is it unpleasant to have to see droppings in the corners and crevices of a home, but it is also unsanitary. Mice carry many diseases and parasites. Mice are also known for chewing through wallboards and wires, causing structural damage or even house fires. Save your property from mouse damage and take control of your rodent problem immediately. Call (540) 701-2116 for a fast free quote today.
Why Choose Bradford Pest Control of VA Inc.'s Mice Removal Services?
When you hire Bradford Pest Control of VA Inc. for mice extermination you can expect professional, timely, and discrete services. Here are the most compelling reasons to call the mouse exterminators at Bradford Pest Control of VA Inc.:
We understand rodent behaviors and habitats and develop effective elimination plans.

In the rodent removal business since 2009.

Bradford Pest Control of VA Inc. ensures all dead mice are disposed of properly.
Mice Control by Bradford Pest Control of VA Inc.
When dealing with a mice infestation, it's important to take care of the problem as a whole. Even if you only see one mouse poking it's nose through a crack in a seam, it is likely there are more lurking around your house. Poison, mouse traps, and other DIY methods are not as effective in treating an infestation as calling a professional pest control contractor. Call the mouse control experts at Bradford Pest Control of VA Inc. to make sure your mice elimination process is handled properly.
---
Call for Fast FREE Quote
Dial Area Code first please.
---